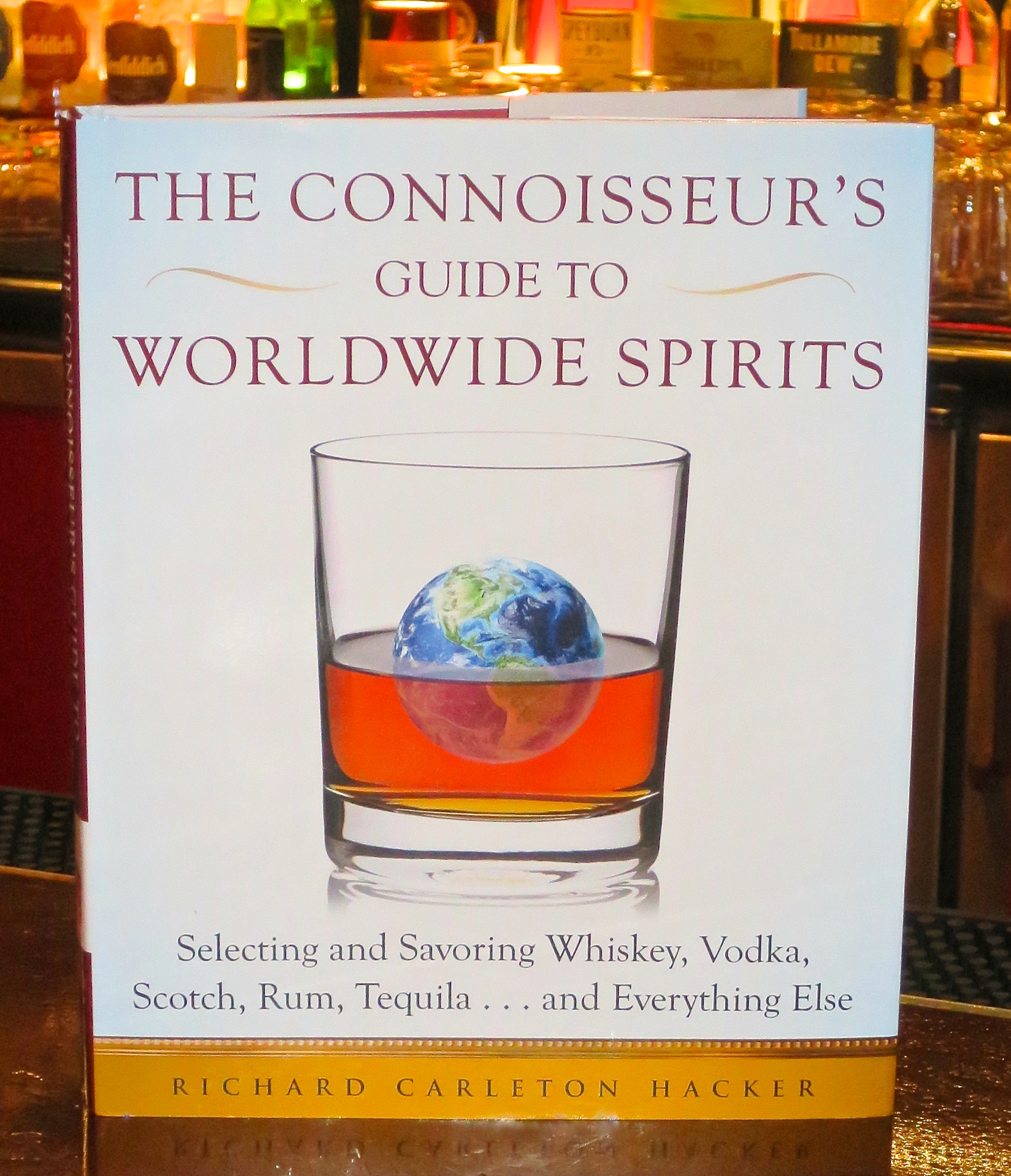 NOTED SPIRITS WRITER MIXES LIQUID AND MUSICAL YULETIDE SPIRITS WITH HIS NEW BOOK AND NO. 1 RECORDED CHRISTMAS SONG
From Beverage Industry News
December 3, 2018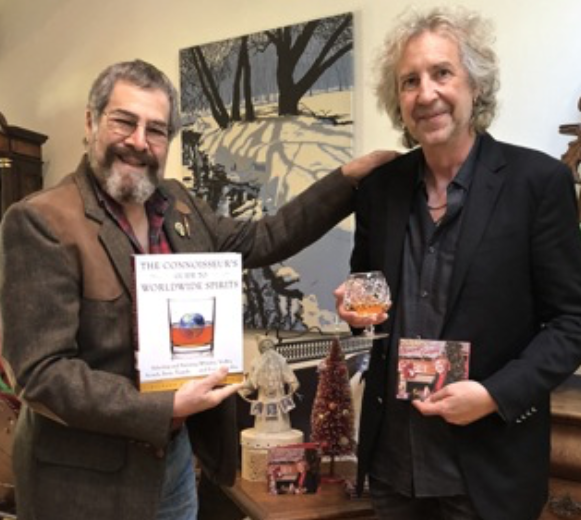 Author-composer Richard Carleton Hacker (l.) and jazz musician Nils (r.) celebrate the authorís new spirits book and his holiday song, Christmas Everyday. Richard Carleton Hacker, internationally known for his books and articles on virtually every spirit in the world, and having written for such esteemed publications as Playboy, Tasting Panel, and robbreport.com, as well as Robb Report's long-time Contributing Editor on spirits and related luxury topics, can now add, "music writer-composer" to his credits.
His song, Christmas Everyday has been recorded by contemporary vocalist and jazz guitarist Nils, who selected it as the title song for the popular artist's new Christmas album, which has been No 1 on smoothjazz.com for five weeks in a row. Hacker's Christmas song is the perfect holiday tie-in with his newest book, The Connoisseur's Guide to Worldwide Spirits (Skyhorse Publishing, 2018).
"People in the spirits industry and readers know me as a lifestyle writer specializing in spirits, wines, and cigars" said Hacker, "but few realize I also have a musical background, as both my parents were classically-trained musicians. I found this an easy segue into enjoying and creating music and writing about the similar pleasures and relaxations derived from whiskies and wines."
Hacker's song, Christmas Everyday (available on amazon.com, iTunes and similar outlets), is a pop-jazz composition that musically expresses the joys of the holidays and the author's wish that the feeling of peace and goodwill could extend throughout the year, as expressed by one of his verses:
Black and yellow, red and white,
We're all the same on Christmas night.
"Both my book and my song portray the true 'spirits' of the holiday season," says Hacker. "In a way, it's a Yuletide toast to the world, both musically and literarily." The Connoisseur's Guide to Worldwide Spirits can be found at:
https://www.amazon.com/Connoisseurs-Guide-Worldwide-Spirits-Everything/dp/1510707166/ref=sr_1_1?ie=UTF8&qid=1517546231&sr=8-1&keywords=The+Connoisseur's+Guide+to+Worldwide+Spirits